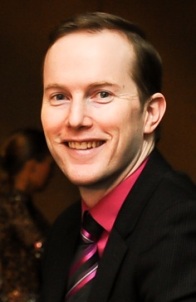 Daniel Dilley
Scrutineer/Technician
Location: INDIANA
email: dancingmagician@gmail.com
phone: 765.414.4885

More...
Certified Scrutineer (through NDCA, recognized by WDSF). WDSF Adjudicator in Standard and Latin. Championship Certified Adjudicator in all styles (NADTA).

Software developer by day, head coach of the 125 member Purdue Latin & Ballroom Dance Team by night. Daniel has been scrutineering using O2CM since 2012, including WDSF Open Championship events, USADance Nationals and Regionals, MAC, and many midwest college comps. Like several other affiliates, Daniel owns all the equipment needed to set up a wireless competition, including enough tablets for 30 or more judges. Peaceful under pressure, he has enough experience to recover from any suprises, and to keep the show rolling, and as a former Pro competitor, a complete understanding for the dancers.

He is based in Indiana, and since he will often be using vacation days, prefers to travel with his wife Yuehwern Yih, who is also a WDSF Chair and Adjudicator. Daniel also co-organizes the annual Purdue Ballroom Classic, which attracts more than 400 collegiate ballroom dance competitors each year.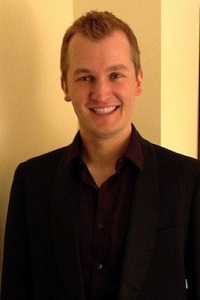 Christopher Ellwood
Scrutineer/Technician
Location: California
email: christopher.ellwood@gmail.com
phone:

More...
Christopher founded the DanceSport Team at Cal Poly, San Luis Obispo in 2003 and is their head coach and instructor. He started the annual Cal Poly Mustang Ball DanceSport Competition and was the competition organizer for the past six years.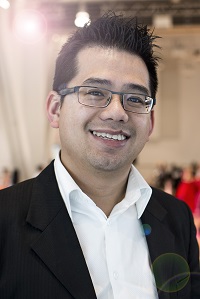 Van Hoang
Scrutineer/Technician/Registrar
Location: Montreal, QC
email: vcthoang@gmail.com'
phone:

More...
Van Hoang has been involved with Ballroom Dancing for more than 20 years and started out learning social dancing at a local dance studio in Calgary, AB. He was instantly hooked and after a few years, started dancing competitively, focusing on International Latin. He has volunteered in various positions at dance competitions, has been music director at dance competitions, emceed dance competitions, organized dance competitions and is now mainly staying involved with Ballroom Dancing by being scrutineer and registrar for many competitions across Canada. He has served as a Director on the DanceSport Alberta board and was involved with organizing the various DSAB sanctioned events, most notably serving on the organizing committee for the 2015 Canadian Closed Championships. Van is a certified scrutineer with CDF (Canadian Dancesport Federation) and has scrutineered CDS local and national level events, WDSF World and Open Championship level events and CDF/NDCC local and national level events that includes the DanceSport Series Pro-Am competitions